ABOUT US
THAI UNITED PRODUCT CO.,LTD
THAI UNITED PRODUCTS CO., LTD.
is an export company with an office base in
Bangkok, Thailand
and had been serving customers worldwide with Thai
products for nearly two decades.
Our main target market is geared toward Thai, Laotian, Vietnamese, Chinese,Cambodians,
We specialize in canned foods, dried foods, Jasmine rice, Sweet rice, instant noodles,
snacks, beverages,

sauces,condiments, kitchen wares, house wares,and gardening tools
from Thailand.
We have been in business since 1988 and had been supplying Thai products for oversea
Prior to expanding in export, we had been serving customers in the U.S. as an importer and
wholesaler for more

than 20 years. Our company is very well experienced in the Asian food
market of the U.S.A. With an office based in Bangkok, Thailand, we mainly export food products,
beverages, house wares, kitchen wares along with other productsof Thailand to many parts of
the world including the U.S., China, Australia, Canada, etc.
สินค้าแนะนำ
Recommended Products
Salacca Flavored Syrups
Cream Soda Flavored Syrups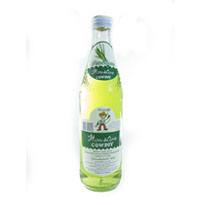 Lychee Flavored Syrups
สินค้าใหม่
New Products